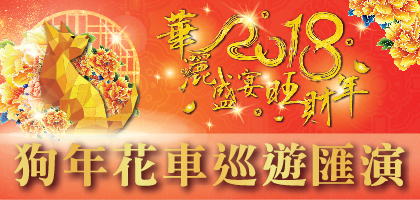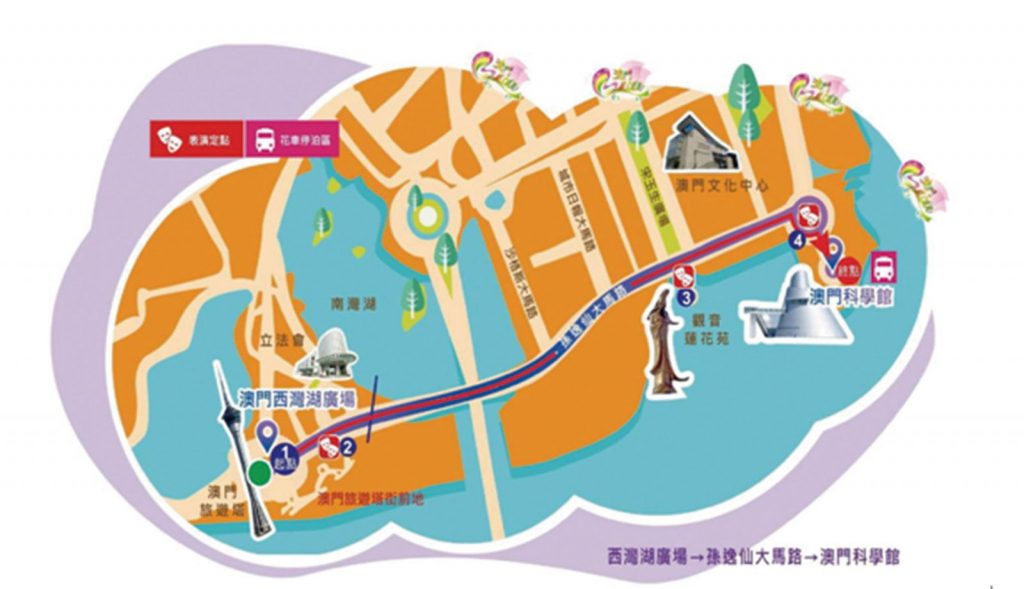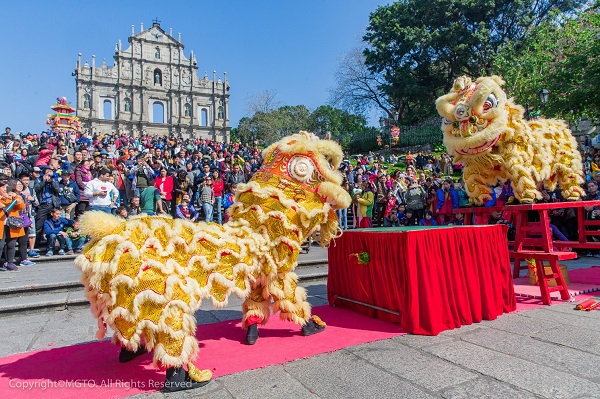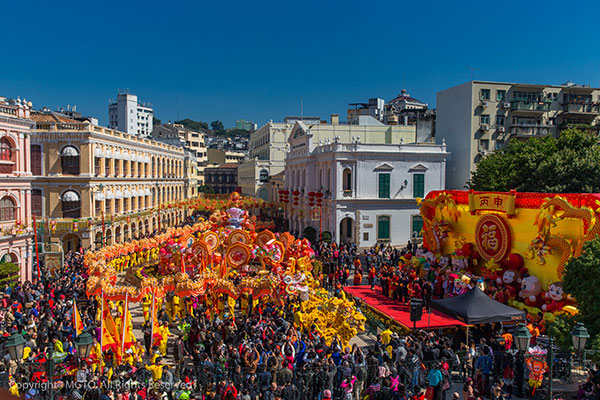 The Lunar New Year is the most important and colourful festival in the Chinese calendar.
農曆新年是中國歷史上最重要、最豐富多彩的節日。
In February, there are a huge number of events organised by the Macao Government Tourism Office to mark the occasion.
今年二月,旅遊局準備了一系列賀歲活動,喜迎新春。
Aside from street parades featuring a giant dragon and lion dances, there is also a Parade for Celebration of the Year of the Dog.
除了大金龍及醒獅巡遊,還有華麗盛宴旺財年狗年花車巡遊匯演,全城熱熱鬧鬧過新年。
After that parade, there are lots of opportunities for the public to take photographs of the floats that were used, when they go on exhibition: first at the Macao Science Center and later at Tap Seac Square.
巡遊結束後,花車將先後在澳門科學館及塔石廣場展出,供市民及旅客拍照留念。
Parade of Gigantic Dragon
Time: Feb 16th: 11:45am to 1:15pm
Route: Senado Square → Calçada do Tronco Velho → St. Augustine's Square → Rua Central → Travessa da Paiva → Government Headquarters → Travessa do Padre Narciso → St. Lawrence's Church → Bairro de Lilau → Rua da Barra → A-Ma Temple → Pousada S. Tiago → Av. Panorâmica do Lago Sai Van → Rotunda da Baía da Praia → Sai Van Lake Square
大金龍巡遊
時間:2月16日上午11時45分至下午1時15分
路線:議事亭前地→東方斜巷→崗頂→龍嵩街→擺華巷→政府總部→卑第巷→聖老楞佐教堂→亞婆井→媽閣街→媽閣廟→聖地牙哥酒店→西灣湖大馬路→南灣湖圓形地→西灣湖廣場
Resource:http://m.macaotourism.gov.mo/
---
NINE&PICTURE'S ホームページ はこちら