第三十三屆全國荷花展覽暨第十九屆澳門荷花節"展期由6月3日至16日,設有兩個主要展覽場地,主展場在氹仔龍環葡韻將以"大唐盛世"為主題,配以主題花"濠江情"和其他花卉,整體設計上呈現大唐盛世的輝煌氣勢,帶遊客穿梭其中,與不同的荷花仙子相會。
"The 33rd National Lotus Flowers Exhibition and the 19th Macao Lotus Flower Festival" will be held from 3 to 16 June. There will be two major exhibition venues. The principal venue will be in Avenida da Praia in Taipa. On the theme of "Splendours of the Tang Dynasty", the overall design will use the theme flower 'Haojiang Qing' (Nelumbo nucifera cv. 'Haojiang Qing') and other flowers to showcase the splendours of the great era of the Tang Dynasty, bringing the visitors to meet the lotus fairies.
第二展場在澳門塔石廣場,展出中國各省、巿合共26個荷花特色展區,帶來中國各地的風土人情特色。除展區外,全澳各地將擺設約13,000盆盆荷,同時舉行一系列活動,以弘揚荷花文化。活動包括"歷屆全國荷花展覽回顧圖文展"、花藝展、攝影展、荷文化展覽、各類比賽、工作坊等,藉此讓喜愛荷花的人仕與荷花相聚濠江,熱烈歡慶。
The second venue will be in Tap Seac Square in Macao and there will be 26distinctive exhibition areas of lotus from provinces and cities in China, which feature the customs and characteristics of different regions in China. In addition to the exhibition areas, there will be over 13,000 potted lotus displayed across Macao, along with a series of activities to promote the lotus culture. The activities will include "Retrospective Exhibition on the Past National Lotus Flowers Exhibitions", floral art exhibition, photography exhibition, lotus culture exhibition, competitions of various kinds, workshops, etc. This event will allow those who like lotus flowers to appreciate them in Macao and celebrate the festival.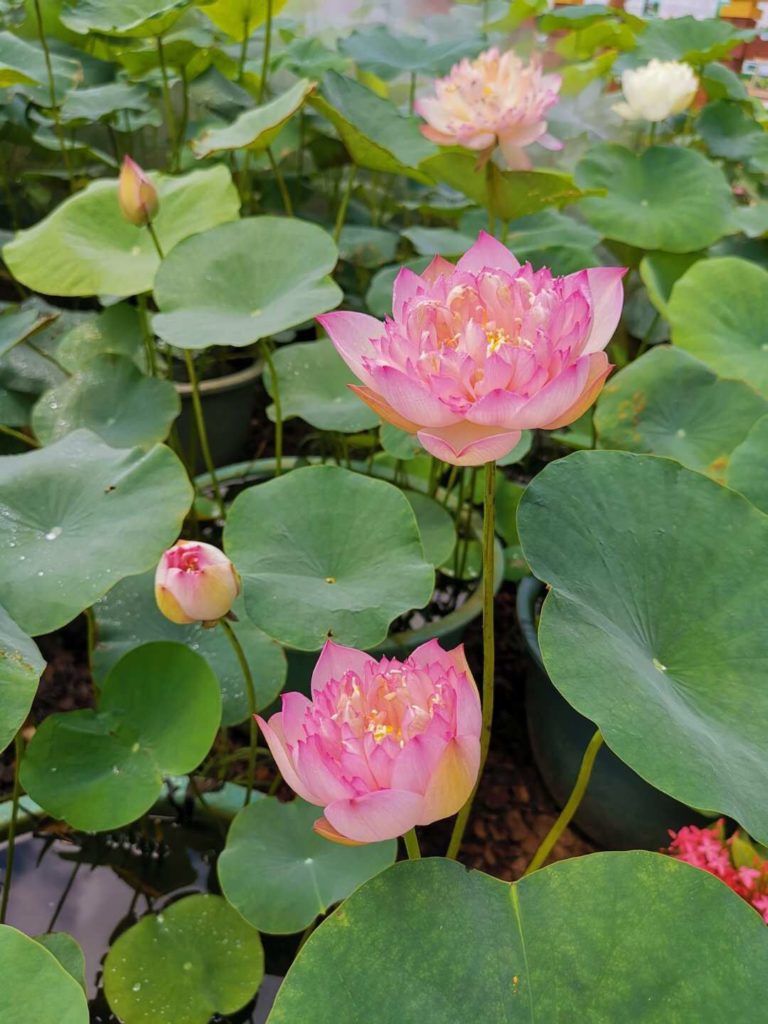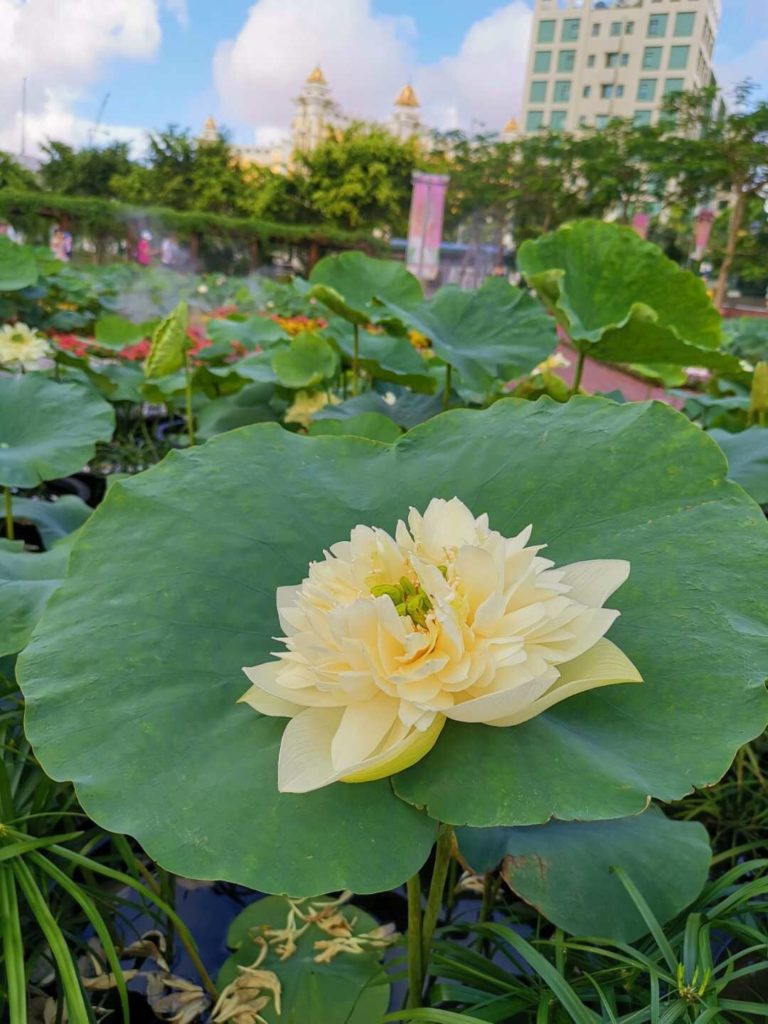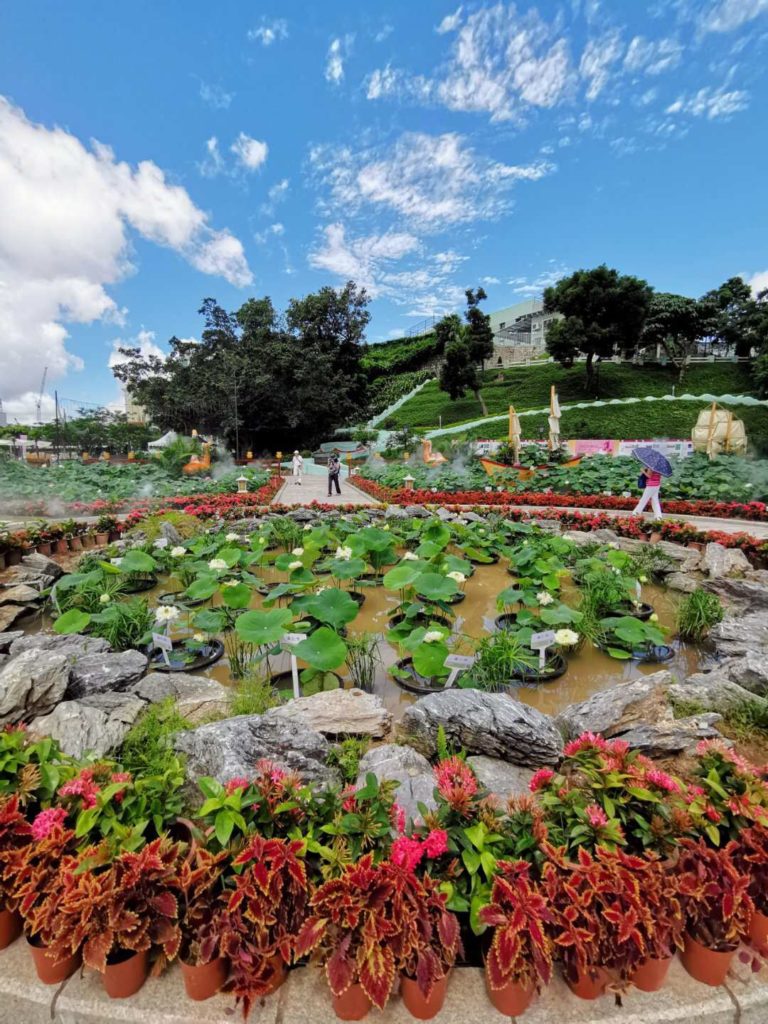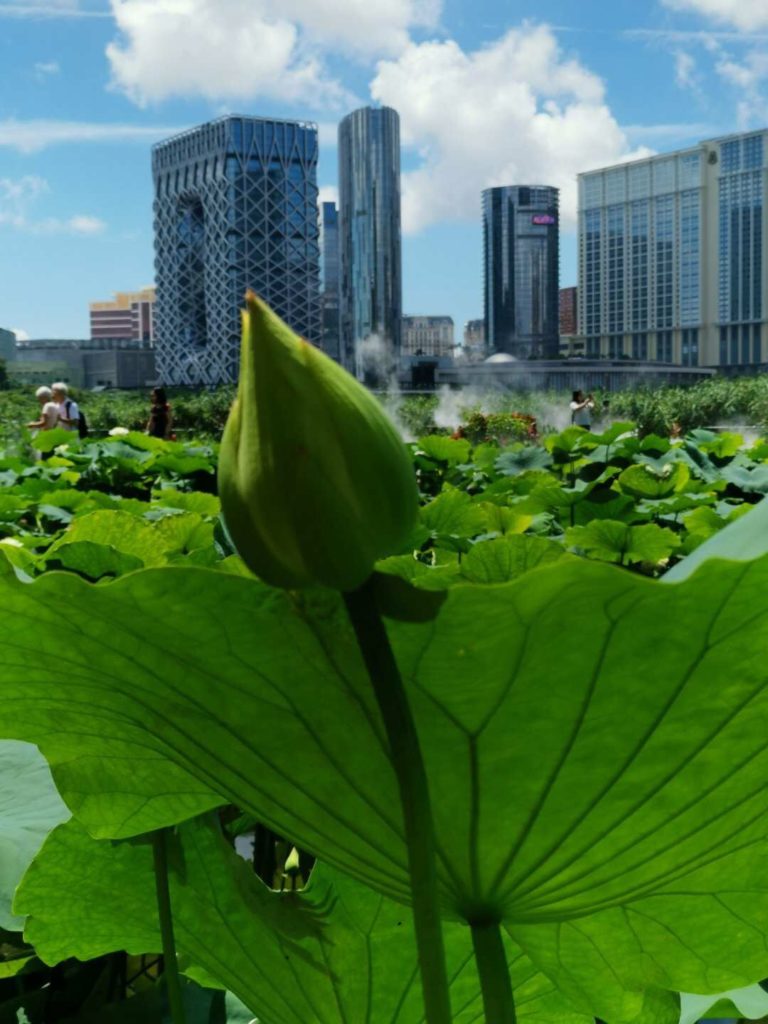 Resources:https://nature.iam.gov.mo/lotus2019/c/default
---
NINE&PICTURE'S ホームページ はこちら